Melissa McLaughlin
CPA and Owner melissa@mmcpa.biz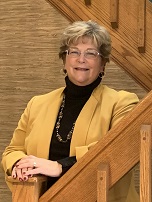 Melissa has been in public accounting for more than 30 years. She has owned and operated McLaughlin Tax, Accounting, and Management Advisory Services LLC, located in Auburn, Indiana for approximately 20 years. She and her staff serve closely held businesses, their owners, and individual tax clients in the Northeast
Indiana region.
Melissa graduated from the University of Maryland with a business degree and is licensed through the state of Indiana as a Certified Public Accountant. Her hobbies include reading and traveling. Her favorite days include spending time in the sun, sand, and water and being with family. Family includes four children, their spouses, and 12 grandchildren with 1 on the way.
Tina Zerns
EA and Staff Accountant tina@mmcpa.biz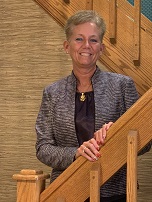 Tina is the most senior staff member at McLaughlin Tax. She has a wealth of experience in all areas of the accounting spectrum, having 24 years of experience she has gained a broad based understanding of financial needs at all levels of business.
Tina graduated from Trine University, Fort Wayne, Magna Cum Laude, with a Bachelor of Science degree in Business Administration – specialty in accounting. She also received, Magna Cum Laude, an Associates of Applied Science degree in Business Administration from Ivy Tech, Fort Wayne – specialty in business management. Tina is an enrolled agent which enables her to represent clients with the IRS.
Tina and her husband, Joel, live in Auburn. She enjoys her mini Dachshund, her 2 grandpuppies and a good glass of wine. Her favorite vacation spot is Hatteras Island.
John McLaughlin
Data Entry and Tax Assistant john@mmcpa.biz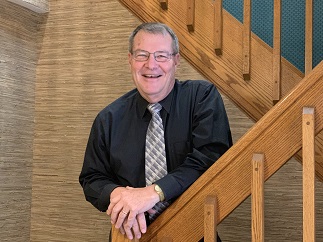 John has been employed with the firm for 20 years. He retired from the teaching
profession after 40 years. John assists with data entry and tax return preparation.
John enjoys singing with his church choir, where he is a former director, and going
on family outings. He is also an avid Purdue fan with a granddaughter that is a
sophomore on the Purdue Women's Basketball team.
Lori Park
Paraprofessional lori@mmcpa.biz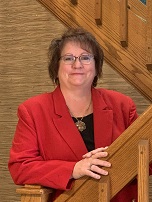 Lori has been with the firm, as a seasonal employee, for 3 years. She enjoys her role as a paraprofessional. Lori has operated her own small business for over 30 years which enables her to have an affinity with our clients.
Lori enjoys singing in her Church choir, reading and spending time with her family. She and her husband, Larry, have been married for 31 years, and have 3 children and 1 beautiful grandson.
Danya Breeden
Staff Accountant danya@mmcpa.biz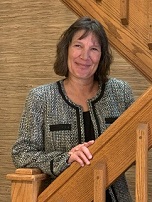 Danya joined the firm in January 2017. She has 24 years of experience in the area of accounting. She seeks to use those skills to help us provide, for our clients, the best possible professional experience.
Danya earned her BA in Accounting from Indiana University, Fort Wayne. She is an avid Chicago Bears fan and enjoys family, friends and her dog, Dougie.
Amber Pugh
Firm Administrator office@mmcpa.biz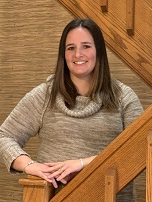 Amber is our Firm Administrator. Her background is strong in organization and communication. She is skilled in the use of all areas of Microsoft Office (Word, Excel, Access, Outlook & PowerPoint) and is adept at using Quickbooks and Sage.
Amber obtained her Associates Degree in Accounting from Trine University, Angola. She and her husband have been married for 10 years and live in the area with their son. She enjoys playing in softball leagues, and also plays both sand and hard court volleyball year round.
Sharon Brown
Staff Accountant sharon@mmcpa.biz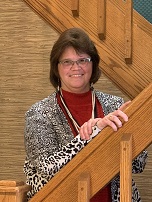 Sharon has over 29 years of experience in accounting. She has extensive knowledge in the area of financial statement preparation, a strong history of direct client interaction and has prepared individual and corporate tax returns.
Sharon earned her BA in Accounting from Manchester College and is active in Garrett's Community Care Food Pantry. She enjoys reading and spending time with family and her American Eskimo Spitz – Bosco.